The reach that even small-scale businesses enjoy has erupted in recent years thanks to online capabilities and worldwide audiences, opening a can of worms where transportation logistics are concerned. Now, face the reality of considering effective shipment and delivery solutions for a range of processes, including order distribution, supply chain processes, and more. One thing everyone can agree on is that, in this modern market, long-winded shipment processes are no longer enough to keep companies on top. Instead, countless managers are turning towards two easy alternatives – haulage companies or couriers.
Both services offer different benefits, and considering their differences is, by far, the best way to settle on transportation logistics that never let you down. The question is, what exactly are haulage company and courier companies, how do they differ, and which is right for you?
Haulage Meaning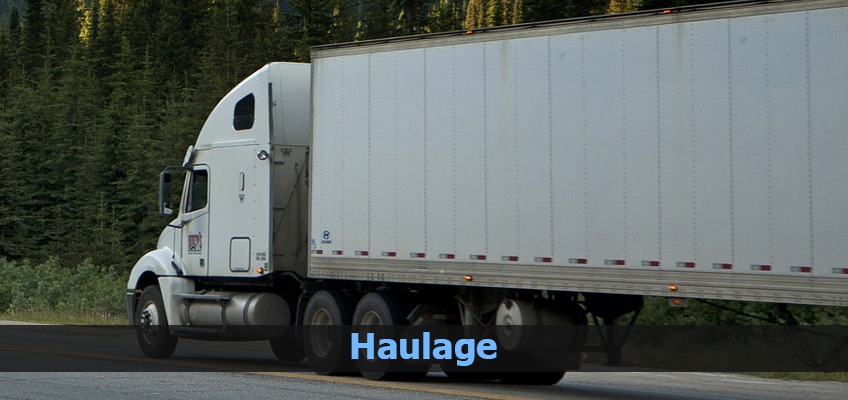 First, let us consider haulage and logistics within the business landscape. What is haulage? Put simply; haulage companies undertake the transportation of heavy or large shipments. Most commonly used for transportation of large stock orders, this is also an appealing option for wide-scale product distribution where pallets of stock rather than individual orders are concerned.
While haulage companies vary, this service most commonly involves a straight trip from starting destination to endpoint. This single-point-of-focus can create expensive haulage and logistics business solutions. However, many companies still find this service more than worthwhile where large orders with big business units and the like are concerned. Haulage services also often works out as more affordable for transporting stock for businesses that require large volumes of product warehousing from one source of supply truth.
Most commonly, hauliers will work on a contractual basis, meaning that they routinely fulfill orders for set businesses, allowing them to adapt and adjust to unique company needs and routes for the most efficient and reliable services possible.
Pros:
Efficient transport for large shipments
An easy way to transport stock from one major supplier
Contracts for route knowledge and reliability
Easy to track and update deliveries
Services solely focused on your needs
Cons:
Potentially expensive
Requires large orders and shipments to be worthwhile
Longer distances mean deliveries could take time to arrive
What is a Courier?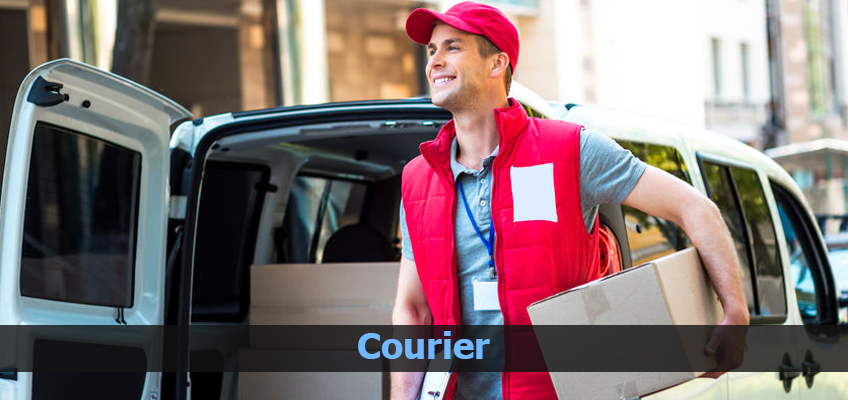 What is a courier, and what could courier companies offer your delivery needs? Unlike with haulage, couriers more commonly focus on individual parcel delivery and small packages distributed. There are thousands of these companies on offer, including those who work with outsourced drivers to provide speedy services to companies across the country.
Unlike hauliers, couriers do not typically work on a contractual basis (though exceptions do occur, e.g., Amazon and DPD). Instead, the majority of courier companies accept payment on a per-package basis. They'll then pair each package with orders from similar postcodes, and send items that way.
While services vary, the majority of couriers now offer reliable tracking, including dashboards for regular updates, estimated delivery times, and notifications when items arrive. In some instances, companies will also supply driver information (usually a different driver each time) lest you need to make any last-minute alterations to your delivery schedule.
Pros –
An easy way to send small packages
Up-to-date tracking systems
Typically fast turnovers
Cons –
Service isn't specific to your business
You'll pay per package, rather than per shipment (can be expensive)
Potential safety compromises where outsourced drivers are concerned
A need to entrust unknown drivers to uphold customer service for you
Difference between Haulage Companies & Couriers
So, now that you understand what haulage companies and couriers do, but you may be none the wiser as to how any of this applies to your unique delivery needs. And, given that understanding the best transport logistics is the main reason you're here, that's not overly useful. To provide some more applicable advice, then, we're going to unravel the differences between haulage companies and couriers and consider which could ultimately prove the best for your needs.
Ultimately, the main differences here are easy enough to spot from the above descriptions alone, but let's break them down into a few key factors that really help to compare the two.
No difference is more apparent between haulage companies and couriers as that of order size. Ultimately, this is the glaring consideration that you should always look into first before embarking on either option. Big is always best where haulage is concerned, whereas smaller orders such as individual customer packages are often better suited to couriers.
How these companies do business also varies a great deal. As mentioned above, haulage companies typically work on set contracts, meaning that they come to know businesses and their routes/products over time. By comparison, the majority of courier companies will only accept per-business orders, which are then usually placed in delivery loads with items from various other companies/senders.
Of course, from a business perspective, it's also worth noting the costing differences inherent in these delivery methods. Haulage companies can cost up front due to the need for larger vehicles and services solely focused on your needs. By comparison, courier services cost because you'll need to pay individually for each package you send. Ultimately, working out which method is most worthwhile for you comes down to considering this alongside the points mentioned above.
Ultimately, then, settling on the ideal delivery service is all about considering why and how you intend to use your shipment capabilities. If you're sending small parcels to customers alone and don't have substantial warehousing capabilities, then a courier is probably all you need right now, at least until your company grows.
If, however, you're dealing in large client shipments and stocking a sizeable warehouse with supplies, a haulage company can often look like a far more appealing option. Far from small deliveries that cost above the odds, this could see you enjoying more efficient, tailored services moving forward. And, all you need to do to enjoy that benefit is contact Mason Trucking on 01206 210986 today.
---